NATIONAL REGISTER OF HISTORIC DISTRICTS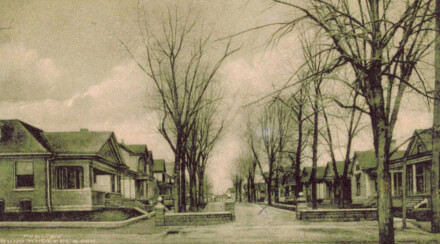 The Cedar Bough Place Historic District encompasses the homes along Cedar Bough Place, a short private street that runs between Ekin Avenue and Beeler Street. The neighborhood was developed during the late 19th and early 20th centuries, when it was considered one of the city's most prestigious addresses. The neighborhood was listed in the National Register of Historic Places in 2008.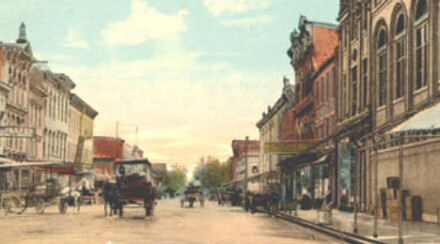 The downtown historic district contains a significant collection of commercial buildings, dating from the first half of the 1800s to about 1950. The contributing buildings represent a wide range of architectural styles, including Federal, Greek Revival, Italianate, Renaissance Revival, Beaux Arts, Neoclassical and Chicago Commercial. The district was listed in the National Register of Historic Places in 1999.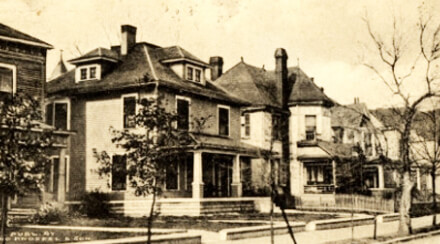 Listed in the National Register of Historic Places in 1983, the Mansion Row district includes many of New Albany's finest historic homes. It is significant for its association with the city's development, and for its outstanding collection of nineteenth and early-twentieth century architecture.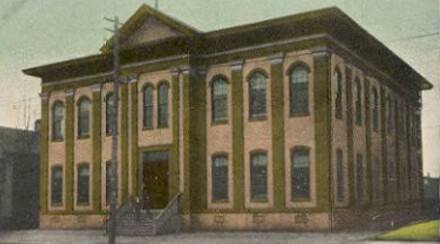 The East Spring Street Historic District developed from the mid-ninteenth century to the early-twentieth century.  It was generally a middle to upper-class neighborhood.  It was bounded on the west by the central business district and on the east by the Vincennes Street commercial corridor.  The upper-class 'Mansion Row' district lay to the south, and to the north was the working-class Oak Street district. A portion of the locally-designated district is also listed in the National Register of Historic Places 
The Long-Graf House Historic District is a single-site district, consisting of a Queen Anne-style house located at 1945 East Elm Street. The house is an outstanding and very intact example of the Queen Anne style, displaying the elaborate architectural detailing characteristic of the style. 
Click here for more information from the New Albany Historic Preservation Commission